Rent a Piece of History for Your Next Event
Whether you're hosting a large-scale event to an intimate gathering, the recently renovated DeLUXE Theater provides a historic and beautiful backdrop for nearly any type of event. From the gallery with large windows and natural light to the 2,000-square-foot theater space, no detail has been forgotten in our restoration.
Rental Options:
Main Stage Theater
Dressing Rooms
Gallery with Wet bar
Entire building – Main Stage Theater and Gallery
Tech Specs:
Performance & PA System
Stage Lighting System
Video System
For more details on our rental policies and requirements download our Rental Information PDF HERE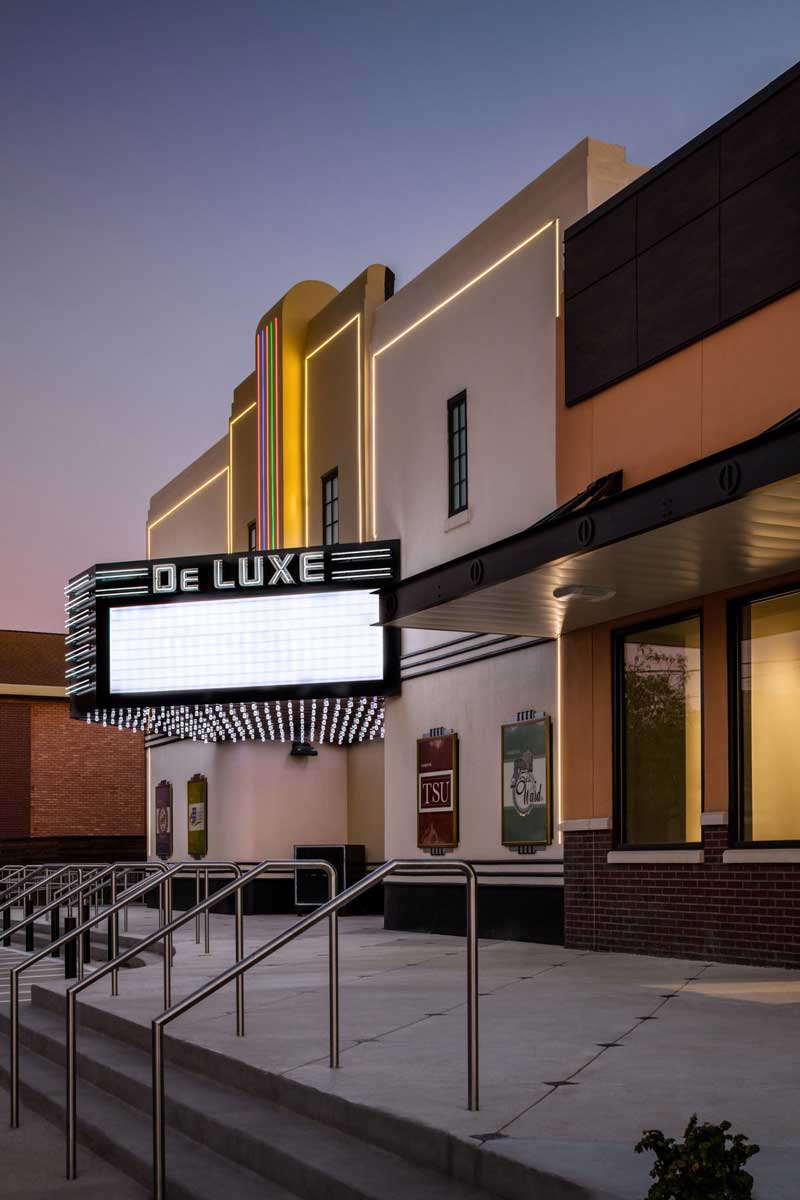 Contact Us to Schedule a Tour
Tours are available Monday-Wednesday from 11:00 am – 4:00 pm
Make Our Space Your Space!
Let us make your event the best it can be. We're committed to providing a seamless experience for patrons, performers, and promoters of events. We'll work with you to ensure that every detail is addressed and to guarantee the satisfaction of all patrons and performers.
Click below to fill out a simple form so we can give you more information on rates and availability.
Rental Options

Non-Profit Weekday

(M-Th)

Non-Profit Weekend

(F-Sun)

Standard Weekday

(M-Th)

Standard Weekend

(F-Sun)

Weekly

$2,500.00

$2,500.00

$5,000.00

$5,000.00

12-hour Rental

$700.00

$850.00

$1,400.00

$1,700.00

5-hour Rental

$500.00

$600.00

$1,000.00

$1,200.00

Additional Hour

$100.00

$100.00

$200.00

$200.00
Additional Fees: 
Technical Staff $30.00 per hour

Security $160.00 (4-hour minimum)

Cleaning Fee $150.00 
Personalized marquee message $100.00
Meeting rate 
$850.00 (25 people or less) 
Event rate
$1,800.00
(event space only)
DeLUXE event rate
$2,300.00
(includes tables chairs, linens)
Additional fees
All event rates are a minimum of 5 hours and include security, a cleaning fee, an on-site events manager, and a personalized message on the DeLuxe Theater marquee