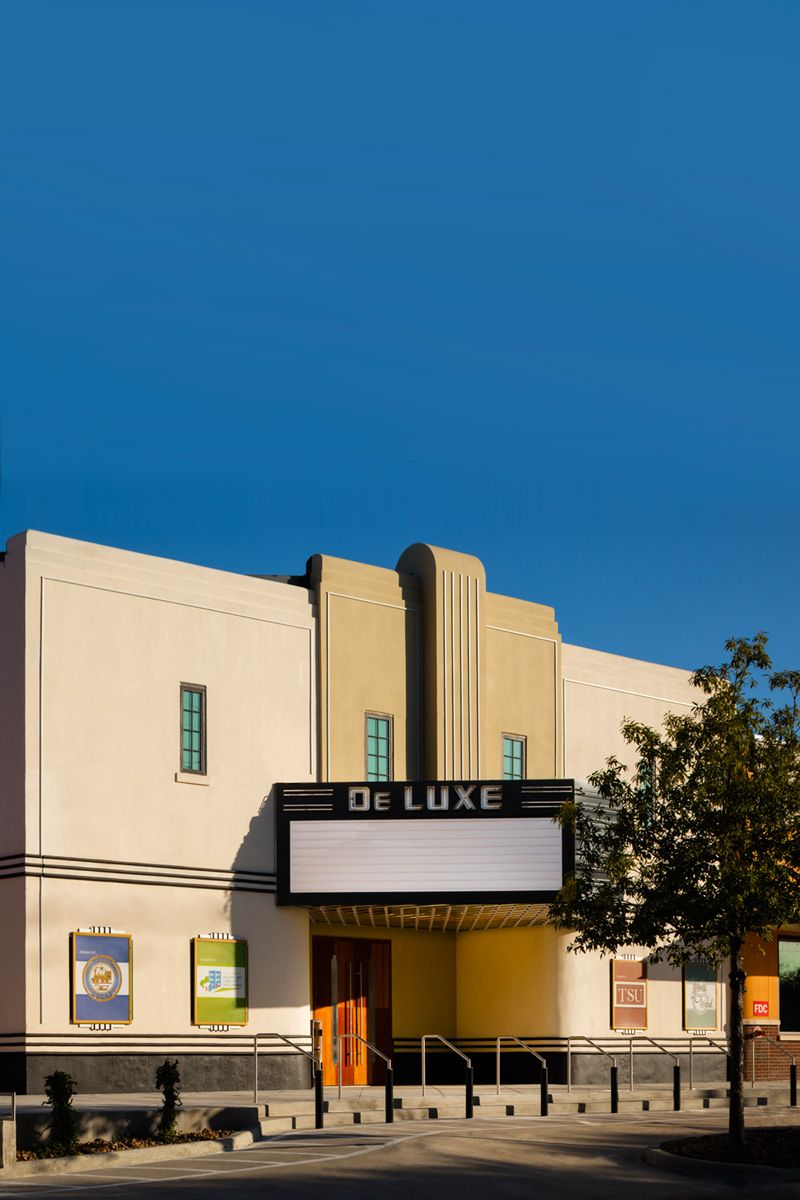 Located in the Heart of 5th Ward
Located in the heart of historic downtown 5th Ward, Houston, The DeLUXE Theater is a premier theater, concert, and event destination just a short drive away from Downtown,  located on Lyons Ave, The DeLUXE Theater is easily accessible from 1-10 and 69.
Come For A Show, Become a Member
The DeLUXE Theater presents its inaugural 5th Ward Live Season. Contact us to learn more about how to become a member. For information, please call us at (281) 968-0059
Contact Us to Schedule a Tour
Tours are available Monday and Wednesday from 11:00 am to 4:00 pm
Parking for The DeLUXE Theater
We are located at 3303 Lyons Avenue, in the heart of Houston's historic 5th Ward community.
If driving, you can exit at I-59 & Lyons Ave. or I-10 at Gregg St. or Waco St. Our parking lot is located behind The DeLUXE Theater on Gregg Street at New Orleans. There is no charge for parking. There is also ample street parking in the surrounding neighborhood.
The DeLUXE Theater is accessible by METRO (click HERE for a METRO map) and by bicycle (the theater houses a 20 bicycle storage rack near the parking lot for your convenience).
The DeLUXE Theater is just minutes from downtown Houston and it's world-famous Theater District. We're also just a few blocks down the street from a local favorite, St. Arnold's Brewery! The 5th Ward is home to many great eateries for pre-show dinners; such as The Nickle Sandwich Grill, Burts Meat Market & Cajun Foods, Salatos Poboys & Pizza, St. Arnold's Brewery and the Los Jacales Restaurant. It's only a short distance from local favorites like Ninfa's, Frank's Pizza and the Moon Tower Inn too!
The DeLUXE Theater and Multipurpose Space are fully compliant with ADA specifications and are wheelchair accessible. Patrons who wish to request wheelchair-accessible seating should specify this when ordering tickets to help us better serve your needs. Wheelchair accessible parking is available to the left of the building.
For directions to our facility, please click HERE.