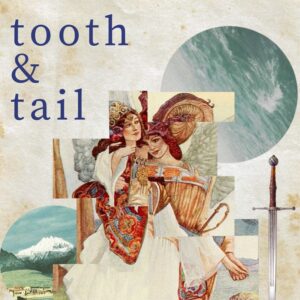 Presented by Mildred's Umbrella Theater Company, Tooth & Tail is jam-packed with princesses, dragons, pirates and more, Tooth & Tail is part fairy-tale, part rescue mission, part love story, and all adventure. Tooth & Tail has been developed and workshopped through the support of Mildred's Umbrella Theater Company, and their ongoing commitment to the empowerment of female artists and their stories.
...
No event found!
In response to heightened concerns relating to the spread of the Coronavirus (COVID-19), and in keeping the health and well-being of our community, visitors and staff our top priority, the DeLUXE  Theater is postponing public programs beginning, Friday, March 13 until May 30.  
We will continue to monitor information from the Center for Disease Control, Houston Health Department and adapt our protocols as directed. Ongoing updates will be provided here.
Get Your Season Tickets
Reserve Your Tickets Today